Questa primavera è caratterizzata dalle pubblicazioni della FTD.
Un bel doppio CD, THE WEST COAST TOURS '76, con due soundboards registrati il 29 novembre 1976 a San Francisco ed il giorno successivo ad Anaheim.

Il doppio vinile HE TOUCHED ME-THE RECORDING SESSIONS è un altro splendido 33 giri che arricchisce le nostre collezioni con outtakes dalla session della primavera del '71.

Completa la "sfornata" di emissioni marzolina il libro HOW RCA BROUGHT ELVIS TO EUROPE.
Si tratta di un'opera di 432 pagine che ha in allegato un extended play (!) che avrebbe dovuto essere pubblicato nel 1956 ma che poi non vide la luce.

In maggio, ecco annunciato il doppio CD LAS VEGAS 1975 con il concerto di mezzanotte del 22 marzo 1975 ed il dinner show del primo aprile dello stesso anno. Davvero da non perdere !

Altro doppio CD dedicato al TV SPECIAL del 1968, con qualche outtakes inedita.

Ed il vinile (bianco !) intitolato KING CREOLE-THE MONO MONITOR MIXES.

Poteva mancare un altro libro? Certo che no… E, sempre per maggio / giugno, ecco l'affascinante TAKING CARE OF BUSINESS-IN A FLASH, con in allegato un CD (dalla tracklist, oggi, ancora ignota) che conterrebbe materiale dal vivo del novembre 1970.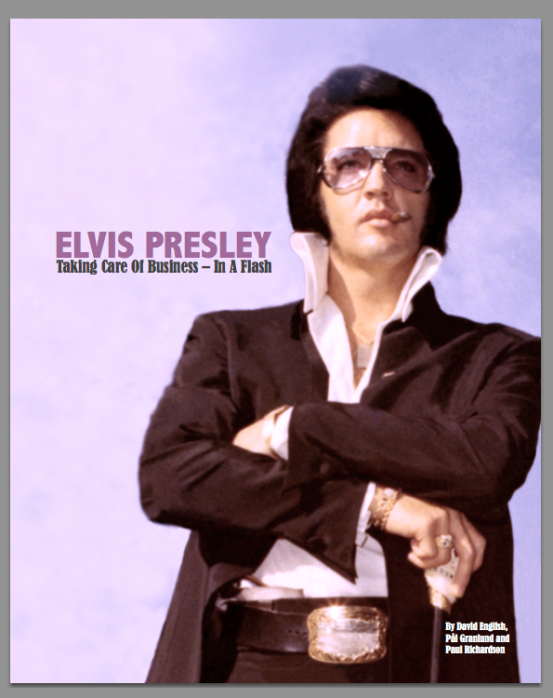 Ovviamente i bootleggers non stanno a guardare ma per ulteriori dettagli, vi invito a seguire il forum che è quotidianamente aggiornato !